You don't need to know the difference between a three-card and a Celtic cross spread to get the most out of a tarot card reading. All you need: your Sun sign! Here's what I do: Shuffle my tarot deck and pull out the cards in order from Aries to Pisces, plus one general card for everyone so that you can get specific advice around your personality. Let's go!
A GENERAL CARD FOR EVERYONE: THE DEVIL
The Devil asks you to own it. Do what you gotta do, but accept the consequences. Take responsibility for any backlash, and be transparent that it's YOU doing this—don't shift blame onto others. This is your life story, and you are free to write it anyway you choose. The Devil brings power but also accountability. We can't always play nice, please others, or do what is expected of us. This might be one of those weeks. Serve yourself and accept the consequences.
More From Cosmopolitan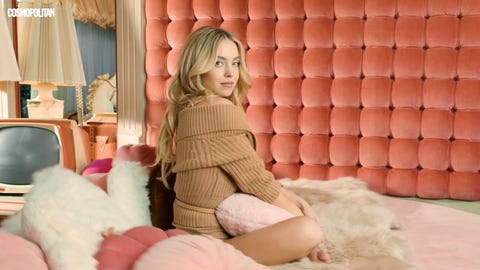 ARIES: FIVE OF WANDS
Time to compromise, come to a resolution, turn down the heat, and regain your calm and composure. The Five of Wands shows you've been fighting, but that phase of conflict is done with. There is nothing else left to release or disrupt. It's time to rebuild. Take responsibility for starting this process. Heal, cooperate, and restore.
TAURUS: KING OF WANDS
Taurus, what vacations will you be taking in 2023? The King of Wands is an invitation to review those plans if you've already made them, and start making them if you haven't. Think exciting, bold, and inspiring. Travel broadens the mind, changes your perspective, and helps you to realize your place in this world. Make more travel plans in 2023. Whatever you can do, do it.
GEMINI: EIGHT OF CUPS
So, that idea didn't work out. Never mind. Don't dwell on it. Move forwards, Gem, because the universe has more goodies to bring to you this week, and you don't want to miss them because you're too busy with your self-pity party. The Eight of Cups asks you to admit defeat and then look ahead with new hope. Bigger and better opportunities are just around the corner.
CANCER: THE EMPRESS
Abundance, love, passion, family, nature, creativity, self-care, and self love: The Empress brings all of these lovely things to your world this week. Life will feel beautiful, magical, and charged with possibility in the coming seven days. Share and receive love. Reach out to your loved ones. Stay home and cook yourself your favorite food. Take a nature walk. Read, draw, listen to music, relax. The simple pleasures in life are the best ones.
LEO: KNIGHT OF SWORDS
Put on your armor and your game face, and head out to do battle about something important to you. The Knight of Swords is assertive, powerful, even a little ruthless and aggressive. We all have to fight sometimes, and you're no stranger to that. In fact, a little duel can be most enlivening every now and again, Spoiler: You will win this. Enjoy it. Don't play dirty. Be strong.
VIRGO: KNIGHT OF CUPS
Let love and romance into your world this week, whether you're single or attached. Date yourself! Take yourself to your favorite places. Eat well. Buy something fancy. Take long baths. Watch romantic movies. Listen to love songs. Have an early Valentine's Day. Eat truffles. Drink bubbles. You deserve a romantic escape. Enjoy the mental vacation.
LIBRA: QUEEN OF PENTACLES
The Queen of Pentacles asks you to get practical this week and review your material world for improvements or tweaks you can do right now. We are talking health, wealth, and home. What DIY projects await your attention? What financial measures should you be reviewing or researching? Is your career going well, do you need to look around and get inspired again? Zoom in on one or two key things and take action this week, and feel loads better.
SCORPIO: QUEEN OF WANDS
Step up and make a bold leap. Do it because it's inspiring or exciting, not because others expect it, or because it's the sensible or obvious next step. The Queen of Wands asks you to go off-script and jump into something unknown. Take a risk and it will pay off in ways you can't see right now. The future is always unknown. So take the unknown path! Enjoy the adventure.
SAGITTARIUS: ACE OF CUPS
A new romance or friendship emerges in your life this week (or maybe a new pet, or even a pregnancy), and it proves to be life-affirming and game changing. This person is a soulmate, a forever person, a happily-ever-after. Look out for water signs (Pisces, Cancer, Scorpio) as well as people working in creative, artistic, or healing/caring industries. Look for instant attractions and immediate chemistry, and when you find in it, jump in. This could be the start of something wonderful.
CAPRICORN: SEVEN OF WANDS
If something is a worthy prize, then it's likely there'll be competition around it; that makes sense to you. So know that what you're aiming for right now will bring about some rivalry. This just means you're on the right track. Cap, you can win. No one works harder, for longer, and is more determined. The Seven of Wands asks you to show them what you can do. Prove yourself.
AQUARIUS: EIGHT OF SWORDS
You are projecting a dislike or excuse onto someone or something, but it's actually all on you. We all do this, and the Eight of Swords shows that you can break free of this mini-delusion this week by spotting the ways you get in your own way, talk yourself out of something, self-sabotage, or make excuses. Identify the culprits, change the script, and be free of this pattern.
PISCES: SEVEN OF CUPS
The Seven of Cups is a perfect card for you, Pisces, inviting you to indulge in flights of fantasy, imaginative ideas and daring daydreams. Let your creative mind roam freely and return to you with beautiful visions of your ideal lifestyle. Take these ideas seriously, Pisces, because they are hints and guides to your best self. They can help you manifest the right way for you to live, learn, and thrive in this world.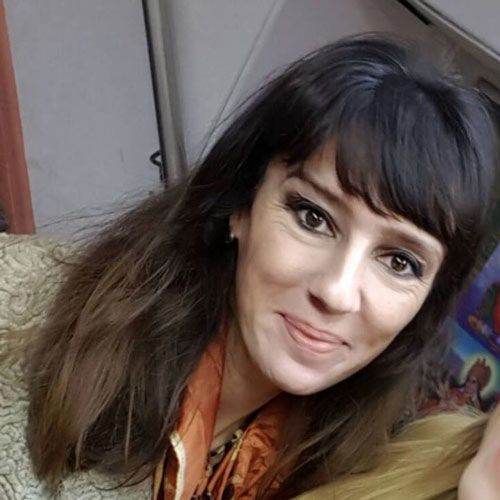 TarotBella
Kerry Ward has been reading and teaching tarot for over 25 years. You can book a personal, written reading at www.tarotbella.etsy.com, which comes as a beautifully illustrated brochure. Follow her @mytarotbella for weekly forecasts, insights, and tarot teachings. 




Read More: Tarot Card Reading Horoscope for the Week of January 23, 2023